PSBL is the state of Washington's Largest Recreational Basketball League.
Puget Sound Basketball/ Corona Virus Statement: **Update 11/18/2020**
PSBL has shut down all activities per Governor Inslees order starting 11/18. Please Wash your hands!
PSBL is anxiously awaiting Governor Inslee to lift restriction on basketball. Currently, basketball in normal form is listed as a maximum contact sport. In order for maximum contact sports to resume, the King County cases per 100,000 people must be less than 50 for 14 consecutive days. You can monitor that number here.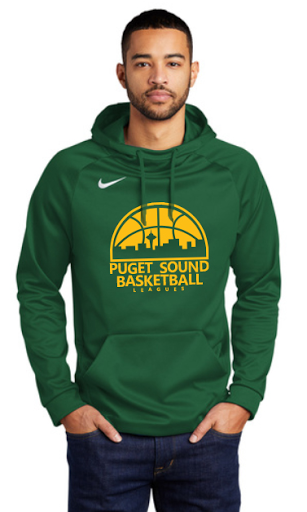 Need a high quality, super comfortable sweatshirt? These are Nike DriFit Therma fabric and have an old-school PSBL design with Seattle hoops colors. They practically hug you when you wear them. High Quality/ Great Fit. Buy yours here.
Finally, please support local small businesses, wash your hands, and wear a mask. PSBL will be back!!